Wednesday, May 23, 2007
Year of the Poodle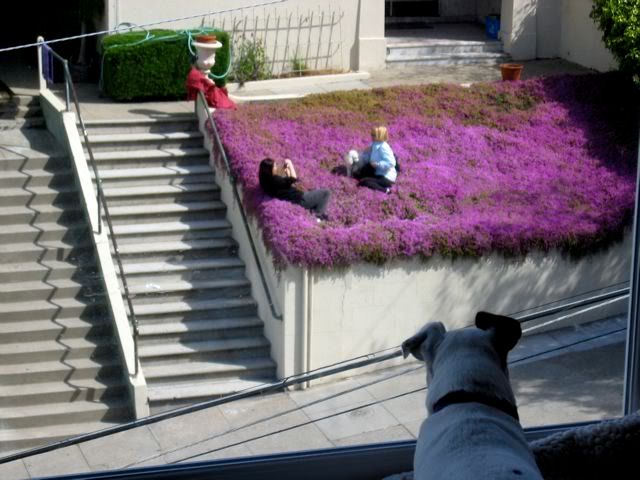 A woman on my block has recently gotten herself involved with poodle rescue, and now she spends all of her spare time trolling the kill shelters for little white poodles, a breed of which there seems to be an endless, abandoned supply. She adopted two for herself and now she has begun coercing all her friends on the street into adopting as well, much to the dismay of their husbands. Many of the owners meet to go to the beach every morning, and it's quite a posse, since a few of the women, depending on the weather, dress the poodles up in little outfits. Here she is having a photo shoot with two of her rescues. Billy does not like being outnumbered.
Comments:
Judging by the ears, Billy is perplexed.
You know, I never saw poodles in shelters. I don't remember seeing poodle crosses in any shelters. For what it's worth, I don't remember strays ever being claimed as poodle crosses in shelters. There's a complete dearth of anything poodle-ish in shelters, at least last time I looked.
How do poodles remain immune?
Post a Comment