Sunday, April 29, 2007
Do me, you filthy bee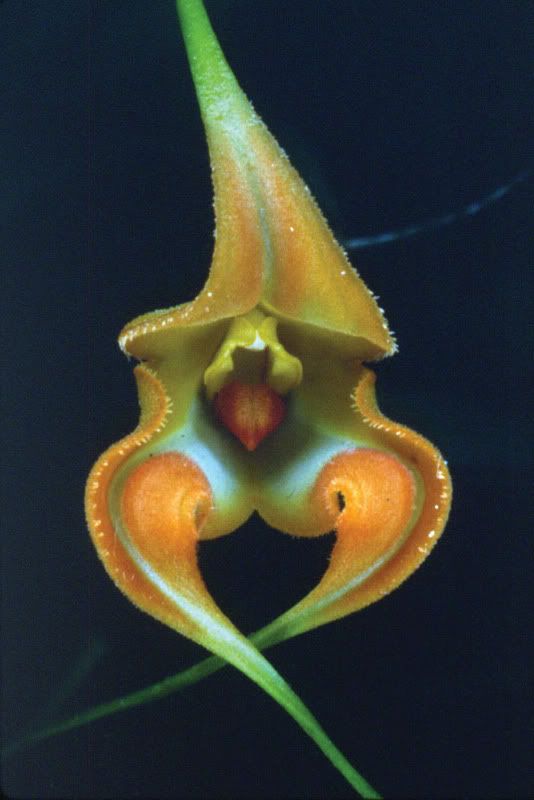 Good night! I know that flowers are the genitalia of the plant world, but come on! With its heart shaped 'tongue', its lower petals, coyly crossed, looking as if they're wearing thigh high garter stockings pulled up to plump little buttocks - Georgia O'Keefe only wishes she could paint something so suggestive.
By the way, this little strumpet is the Highland Masdevallia.
Comments:
Where I used to live, an art exhibit in City Hall was taken down because some of the workers were disturbed by "sexually suggestive" pictures of red bell peppers cut in half!
Post a Comment