Thursday, December 14, 2006
Obits - Sports Pages for Seniors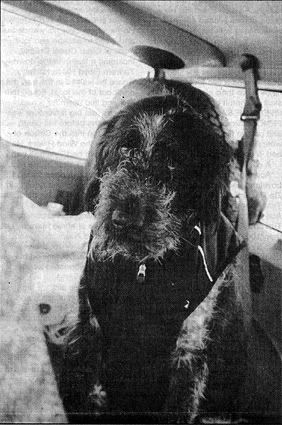 Because I have been writing my share lately, and have a morbid streak in the best of circumstances, I've become very interested in the craft of writing an obituary.
The Dead Beat: Lost Souls, Lucky Stiffs, and the Perverse Pleasures of Obituaries
by Marilyn Johnson is a great read and highlights many of the best of the genre, many of which hale from the London Times, a publication is known for elevating the obituary to an art form. She excerpts many wonderful examples, my favorite being
Robert Helpmann's
, whose obituary called him "a homosexual of the proselytzing kind."
As well as giving you a tender feeling of schadenfreude, the
best obituaries
also teach a little history lesson, one that is made all the more powerful and memorable because of the obituary subject's role in it. Here
is one I have never forgot
about a U.S. survivor of a Japanese concentration camp in the Philippines during WWII. After the war, she and fellow prisoners appealed for the life of the commander, who had been very kind and allowed them to keep and grow their own food, which is the only way they were able to survive. He was was so benevolent that his superiors removed him from his post for "excessive leniency." Years later, she and other camp survivors organized a reunion with him in the United States to express their gratitude.
The title of this one was so evocative of the Dallas/Ft Worth Metroplex, where I was born: Local Man Loved Tractors and Grandkids.
But my favorite obituary ever was for a dog. As a librarian I should be more of a copyright warrior, but I'm going to risk a cease and desist and print it in its entirety here because it's too wonderful not to share. It makes my eyes sting with tears every time I read it.
Mountain Gazette 92, March 2003

OBITUARIES

The deceased: Ace
Born: 1989
Died: December 10, 2002
Cause of death: Cancer

Ace was "put to sleep" on December 10, 2002, after over 13 years of being a Mountain Dawg. He was born at over 8,000 feet and was named after the Ace High Tavern in Golden, Colorado. He was, at six months old, in two avalanches in one day on Mt. Sniktau near Loveland Pass. So, he was nicknamed "Avalanche Ace' " He never did learn to avoid standing on cornices.

He lived with his partner, Scruffy, on Floyd Hill near Evergreen and climbed extensively in the Mt. Evans area. He loved ski mountaineering with his partners/owners, Tim and Laurie, and other ski buddies. Never one to follow a ski track, Ace chased squirrels and bunnies all over the Front Range ski trails. He loved to run ahead of you on the trail and turn back and run straight for you. Just before hitting your ski tips, Ace would veer off to the side of the trail and get face shots in the soft snow. He loved to lay on his belly and pull himself down snow fields by his front paws.

Sometimes, he would be walking on the ski trail and would cut off the trail and run down a snow field for no apparent reason other than a powder run. That is, of course, the best reason.

As Ace got a little older, he added some impressive climbs to his resume, including several 13,000-14,000-foot summits. He skied the north face of Mt. Evans, the NE chute of Grizzly Peak, the north chute of Mt. Snoopy (Pettingell Peak) and the north face of Torres peak. He was often seen up and down the NE bowls on Berthoud Pass and was credited with a full-moon climb on James Peak. He often did the Second-Creek-to-Winter-Park ski tour, sometimes spending the night in the A-frame, sometimes not.

Summer was another favorite season, when Ace went on extensive backpacking trips, sailing and kayaking on Dillon Reservoir and guarding the beer while his partners with prehensile thumbs rock climbed. He trained- for two marathons with his partner Laurie running long runs of 10 miles- His last long run, about six months before his death, was on the trail between Bakerville and Loveland Valley ski area- Here he ran the five miles with ease, even including several "bunny sprints" along the way

Ace loved wildlife and would chase whistle pigs (marmots) and ptarmigans at high altitude. He found a bighorn sheep carcass on Mt. Evans and proudly dragged it to his favorite snowfield where he could roll on it. One day, hiking on Floyd Hill, he found a mountain lion, which fortunately wasn't hungry. Also on Floyd Hill he came across a dead elk skull while hiking with his partner Tim. He was forbidden from bringing it home, but the next day, when no one was home, Ace let himself out of the house via the dog door, scaled a five-foot fence, hiked more than a mile to the elk skull, carried it home BACK OVER THE SAME FIVE-FOOT FENCE, through the dog door and up two flights of stairs, where he laid it on his partners' bed. Maggots and all...

A gift from a good friend.

Ace regularly skied at Loveland and would hike up into Zip Basin or Mt. Trelease with Tim. After the ski back down, Ace was on "van duty." Together, Tim and Ace would ski more than 100 days a year. He was also a regular fixture at the Loveland Apres Ski scene, just recently getting himself 86ed for reasons unknown. He was also often seen at the Red Ram in Georgetown and the back porch of the West Winds in Idaho Springs.

In his older years, Ace skijored with his pal Scruffy, even entering a ski-joring race with no formal training. After two dog fights and Scruffy contributing some brown klister to the trail, they still came in fifth place out of a field of about a dozen. Soon after, their racing careers ended.

Scruffy died in January of 2000, and Ace became a season pass holder at Devil's Thumb Ranch. He never got over his wanderlust and loved to escape and tour most of Clear Creek County, including a five-mile trip down I70 from Floyd Hill to Kermit's, where he walked in the bar, got a drink out of the toilet, licked himself and laid down for a nap.

Ace's last big adventure was two months before his death - a five-day trip into the Cirque of Towers in the Wind Rivers. He had his own bed - a half bag (down) - and slept in the tent. He hiked for five days, being lifted over boulders in a talus field. Three weeks before he died, Ace ran the dog trail at Devil's Thumb, rolling in and consuming a large pile of horse manure. Life was good to Ace.

On December 10, the vet found a six-inch tumor on his spleen. We wondered why he was moving slowly.

Soon, we will pick up his ashes at the vet hospital and scatter them on Mt. Sniktau, where he became Avalanche Ace. He was a tough, barrelchested guy with sunburned eyes and paws scarred from scree.

- Laurie Crow
Comments:
I love it when obits suggest that the deceased "suddenly" or "unexpectedly" died and it turns out they were 90+ years old.
Last Wednesday angels came down from heaven and, without warning, ripped Elmer from his earthly condition. He was 126.
Really now, how much of a surprise could that have been?
I think I need to become friends with Ace's owners so that my obituary doesn't turn out like all the usual ones I see in the paper. Despite all the hair-raising copyright issues, I'm glad you overcame your moral code and republished this for us. Could it be that this dog had a more fulfilling life than me? The obit. sure made it sound like it! Gotta go - I just spotted some roadkill outside that I want to drag inside and put in my husband's sock drawer before someone else gets to it!
This obituary ran in the Washington Post a few weeks ago. It's fascinating.
"Harald Lindes, 85, former editor of the U.S. Information Agency's Russian-language magazine Amerika, died Oct. 11 at the Deer's Head Hospital Center in Salisbury, Md. Mr. Lindes worked for the USIA for 21 years, starting under broadcaster Edward R. Murrow during the Kennedy administration. Mr. Lindes retired in 1980, then worked for about five years as a personal assistant to cellist Mstislav Rostropovich, former director of the National Symphony Orchestra.
Mr. Lindes was born in St. Petersburg, Russia. When he was 15, his father was arrested and executed, and his family was exiled to Siberia. In 1939, he returned to study in his native city but in 1942 was arrested by the Stalin regime, sentenced to a labor camp and sent to the Finnish front, where he was captured by the Finns. Because of his German name, he was handed over to the Germans, where he was drafted into the German army.
After World War II, he left Europe and moved to New York and then Monterey, Calif. He became a master sergeant in the Army Reserves and began teaching Russian at what is now the Defense Language Institute in Monterey. He moved to the Washington area in 1958, working briefly for the Voice of America before joining the USIA.
Apart from work, he enjoyed researching his genealogy at the Library of Congress and reading Russian history and works of world culture and religion. He also enjoyed travel and growing vegetables and herbs at his home in Kensington. Survivors include his wife of 60 years, Olga Lindes of Kensington; two children, Nina Willett of Ocean Pines, Md., and Hal Lindes, a guitarist in the rock group Dire Straits, of Los Angeles; and seven grandchildren."
Post a Comment