Wednesday, November 15, 2006
Booty Call *69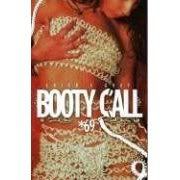 I was trying to find
this page turner in the urban fiction genre
on Amazon for a patron. The title wasn't coming up in Amazon, and then it dawned on me that the asterisk was acting as some sort of truncator or wild card and it was throwing the search off. I left the asterisk out, typed in "booty call 69" and voila. Publishers really should consider these sort of things when coming up with titles.
Amazon search tips.
Comments:
There is something wrong with Amazon's search engine. When Amazon can't find a book, I use Google. For example, entering in Google "Booty Call *69 Amazon" brings it right up.--EB
yeah, I was just looking for that the other day. Some beach reading, you know. .. we don't carry it, though. But then, you know that.
Post a Comment