Saturday, April 08, 2006
Puppies say, "If it's not Scottish, it's Crap!"
Recently ordered off the
All Things Scottish
website! Although Billie looks keen, the kilt is a little short and reminiscent of a gladiator skirt or Japanese school girl. What a handsome laddie, though!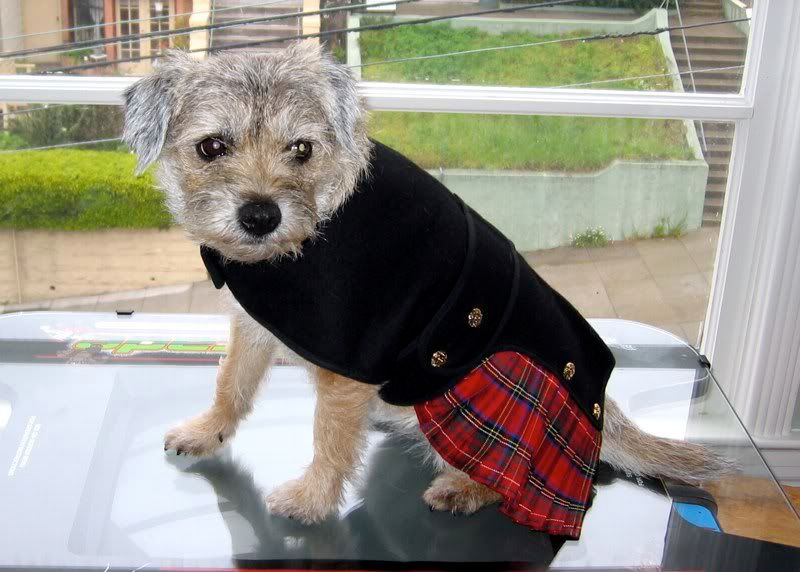 I think it looks better on Spoon, and much more befitting of her Scottish ancestry. She is long overdue for a grooming, but I love it when her coat is all blown out like this. She looks like a bonnie, wee Scottish thistle!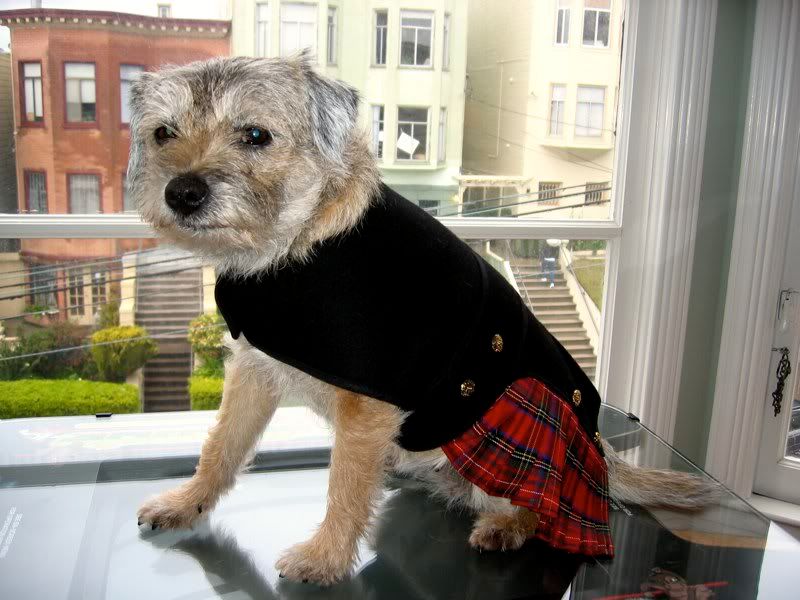 Spoon quickly tired of modeling.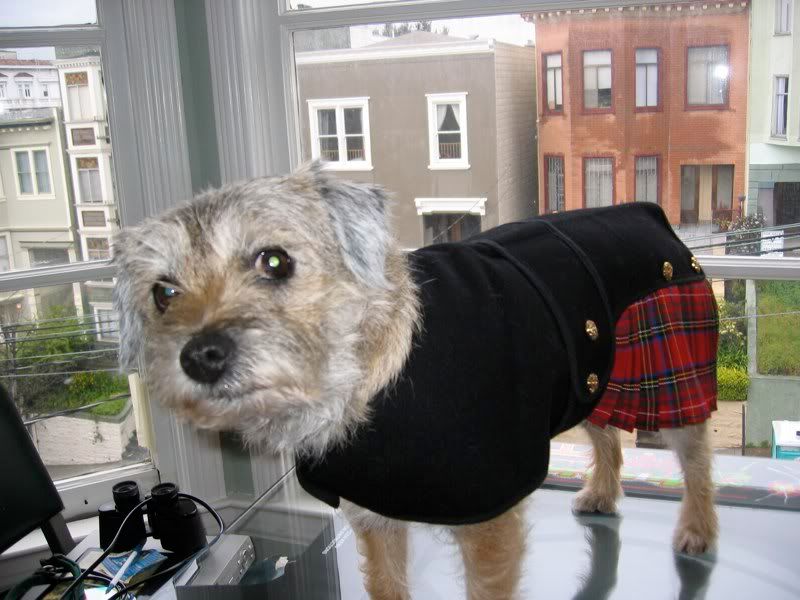 And was about to go
Naomi Campbell
on us. I'm so glad that this picture captured the stalker binoculars in the lower lefthand corner. Perfect for watching sunsets, the grand street theater of our neighborhood, and our neighbors as they mill about in their apartments (just kidding, Brian!). It's just like
Rear Window
.
Comments:
Foxy, your little Spoon brings a lump to my throat. Borders are the only dog.
But they're not Scottish, didn't you know? The breed comes from Northumberland, supposedly originally from the town of Wooler. The border is the Scottish border, but Border terriers are from the English side of it.
Sorry.
Aii! Thank you for the correction. Highlanders, Lowlanders, Borderlanders, I have always gotten them confused. They must all be able to tell each other apart, though, because in my history books they were always killing each other.
Post a Comment