Thursday, March 30, 2006
We Make the Rockin' World Go Round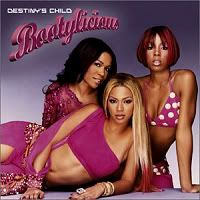 I have been asked to model for an entrepreneurial library page's hip hop urban streetwear line he runs on the side. Not that I am not extremely flattered, but as we all know, the brothers are notoriously lax on standards of booty size, and this is clear indication that I need to drop a few. I've definitely let myself go lately. I tried to justify it to myself that it's part of my survival tactic working with the lonely, lonely and often alarmingly horny public to be purposefully unattractive while on the job, but I better watch myself before I end up looking like
Andrea Dworkin
.
I was commiserating with a friend who has a famously voluptuous rear and she told me about one time she ran into McDonalds to grab some fries. The man working behind the counter saw her and dropped his fry scoop.
"Damn, girl! I've never seen a booty like that on a white girl! What's your number?"
She mumbled something about being married.
"You need to leave your husband RIGHT NOW and go out with me. He can't appreciate that booty like I can! Oh, please, girl, give me your number!"
I love that he was saying all of this while he was on the clock, in uniform. He must have been new on the job, because he obviously hadn't watched mandatory sexual harassment video yet. Either that, or he was just
overcome.
Another time she, her husband and his friend had been surfing and were changing out of their wetsuits in the parking lot at the beach. A Cadillac Escalade with tinted windows that was slowly cruising by suddenly screeched to a halt. It had been tricked out, and the front wheels started lifting and bouncing off the ground. A window rolled down, and some brothers started screaming, "OH MY GOD, GIRL! WHOA, JESUS! LOOK AT THAT BOOTY! I AM IN LOVE! YOU ARE SO FINE. MMMMM-MMMM" Of course, there's nowhere to run or hide in a wetsuit and she just stood there, feeling completely exposed.
Her husband's friend, staring at the car bouncing around, commented, "I think there's something wrong with that car's brakes."
Comments:
White girl with booty right here!! I don't mind having a back side but I just wish I didn't have so much!!
Post a Comment