Tuesday, November 08, 2005
Sofa-Cum Bed Plus Loveseat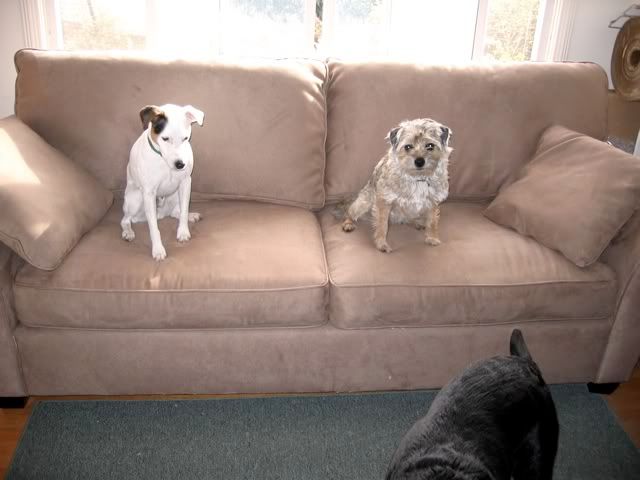 Our guests will no longer have to sleep on a blowup bed. Isn't it pretty?
Billy Jack
and Spoon love it, too. See them glaring territorially down upon high at Dixie, my cousin's black lab. E found the sofa sleeper bed on Craigslist. While going through the ads she came across one entitled:
Sealy Sofa-Cum Bed Plus Loveseat
Eeewww. Is
cum
&nbsp really the wisest word choice in an ad about a sofa bed? I know that it's just a fancy word for 'with,' but it is also a less fancy word for something else, something that everyone fears is spattered all over a used piece of furniture, causing hideous, unspeakable stains. I almost feel like writing the seller, probably some senior citizen innocent, to alert them to the connotations of the word
cum,
especially when used with
loveseat.