Tuesday, May 17, 2005
Another Nice Way to Start My Day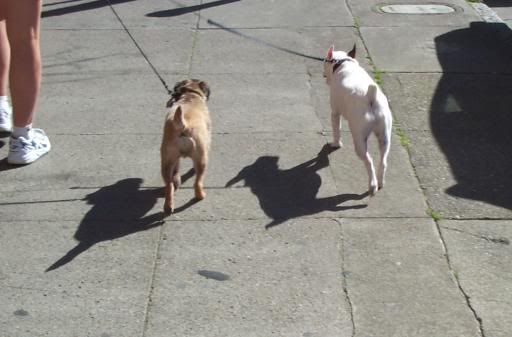 On a morning walk with the dogs, getting to see a Buddhist monk in his ochre robes climb out of his car and feed his parking meter. Then we passed a society dowager, who stopped and bent down to examine and fuss over the dogs. She asked,
"Are they both yours?"
When I said yes, she asked, "Do they get along? Are they great friends?"
I replied, "They're best friends! Actually, they're life partners."
"Oh, then, they are both male?"
I laughed, "No, I just meant that they are very devoted and committed to each other."