Saturday, July 08, 2006
Alzheimer's Toll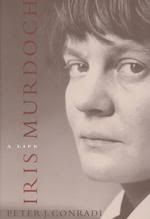 In a Psychology Today article entitled
Writer's Block: A Novelist's Malady
, two of Iris Murdoch's writing samples are contrasted to reveal the cognitive toll Alzheimer's took on the writer. The first excerpt if from her first book, written at age 36, the other just before she was diagnosed with Alzheimer's at 77.
From
Under the Net
, 1954
"So you may imagine how unhappy it makes me to have to cool my heels at Newhaven, waiting for the trains to run again, and with the smell of France still fresh in my nostrils. On this occasion, too, the bottles of cognac, which I always smuggle, had been taken from me by the Customs, so that when closing time came I was utterly abandoned to the torments of a morbid self-scrutiny."
From
Jackson's Dilemma
, 1995
"His beautiful mother had died of cancer when he was 10. He had seen her die. When he heard his father's sobs he knew. When he was 18, his younger brother was drowned. He had no other siblings. He loved his mother and his brother passionately. He had not got on with his father. His father, who was rich and played at being an architect, wanted Edward to be an architect too. Edward did not want to be an architect."
According to the article, Iris Murdoch told interviewers that she had suffered a terrible case of writer's block while writing
Jackson's Dilemma
, and had for the first time a terrible and frustrating time articulating herself. Compared to the first sample, her vocabulary is significantly diminished and her style is simplistic and crude, as if written by a child. What torture this must have been for a brilliant writer. Alzheimer's is one of the cruelest diseases.