Sunday, February 19, 2006
Oh, shit.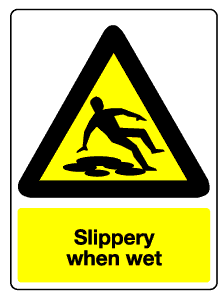 One of my colleagues followed her nose to a pile of human feces in the stacks. She discretely ran to call the custodial staff and then looked frantically about for something to rope the section off. Although she was gone only a short time, when she returned some unobservant patron had already stepped in the mess and obliviously tracked it all around.
My colleague told me about the incident a few days ago, and since then the story has popped into my brain at the strangest and most inappropriate times, and my reaction will swing violently between extreme nausea and hysterical laughter. Bless that poor patrons heart - who would think the floors of the library would be as hazardous as the sidewalks of New York pre-pooper scooper laws?
Comments:
Reminds me of my friend Kelly who was walking his dog in downtown Nashville when they came upon a prostitute defecating in a parking lot. Before he could stop him, his dog ran over to her, causing her to run. The dog then started eating the excrement, and Kelly had to scoop it out of the dogs mouth with his fingers.
Pete
Post a Comment