Thursday, August 11, 2005
Ref Grunt 2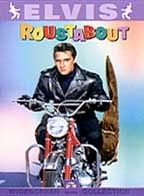 A drifter with hopes of becoming a carnie roustabout asked me to provide him with dates and locations for local fairs. He had a dusty bandana tied around his forehead. A leather fringed vest framed massive shoulders well suited to hoisting circus tent poles. I looked up some local fairs' websites and turned the computer screen toward him so he could look at the results. One of the websites had an image of two Asian women in scanty circus show ring attire and his face lit up when he eyed them. He then reached toward them and began stroking their tiny pixillated bodies with his grimy finger. As he ran his finger up and down them he said wistfully, "Ay!
Chinas
..." He continued for a few seconds, smacking his lips, lost in his lustful reverie until I interrupted with a, "Sir! Please don't touch the monitor. It's not good for it."
Comments:
If you become a university librarian, you'd be dealing with such fascinating questions as "If the bound periodical hasn't been checked out since it was bound, 75 years ago, why can't I have it for more than 3 hours?" and "Is
Russian Chemical Reviews
in Russian or English?"
It could be so much worse, couldn't it?
Post a Comment